The Industry's #1 Supplier Of Railroad Bearings Worldwide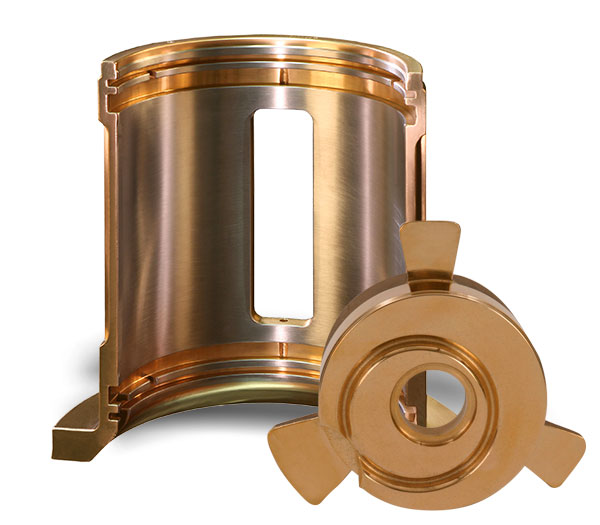 The Premier Supplier of Bearings To The World's Railroads
Since 1885 we've remained true to the spirit of stewardship and innovation that has helped us become the premier supplier of bearings to the world's railroads. As stewards of the industry, Magnus fills a critical void in expertise and service as experienced OEM and railroad trained bearing specialists retire. Our engineering and manufacturing innovations have become benchmarks of the industry. For example, a recent Magnus patent better aligns the support bearing's bore profile to match the axle's journal surface when the bearing is operated in its lower load zone.

Today, Magnus proudly stands behind our pledge of stewardship to the railroad industry throughout North America and in more than 25 international locations.
Exceeding expectations usually go beyond just machining, which is why we take a great deal of pride in our high level of customer service and the broad array of ancillary services we offer. We strive to work closely with each customer to exceed their expectations in all areas.

Our Ancillary Services include but are not limited to warehousing of raw and finished materials for JIT delivery, production sawing, light assembly, heat treatment, various coatings and specialty packaging for drop shipments. We also specialize in manufacturing our own foundry tooling and conversion of expensive materials like steel forgings to more cost effective grey, ductile and austempered ductile iron castings.

We have put considerable effort in becoming an industry leader in machining ADI (austempered ductile iron). We regularly machine ADI to a hardness of about 500 brinell. This is possible largely due to the development of our own specialty tooling and coolant formulas.
Today's highest level of performance. Advanced engineering techniques that shape the future of railroad technology. It's no wonder Magnus is the #1 choice of Class 1 and short line railroads.
Precision Robotic Manufacturing
Places and removes bearings
Improves the accuracy of loading and handling
Deburring (Removes Sharp Edges)
Over 130 Years of Innovation
Advanced engineering techniques
World-Class Quality and Performance
Patented Designs
Higher Level Performance
Centrifugal Horizontal Casting
Strength and Durability
Tighter Control of Critical Dimensions
Global Technical Support
Repair shop audits
Technical training
Predictive testing recommendations

MAGNUS NEWS AND INFORMATION
Industry Exclusive Centrifugal Horizontal Casting
Magnus sets the highest standards in the industry. With uncommon dedication, we consistently meet the most stringent specifications through product design, custom- built machinery and exclusive manufacturing methods.